512.333.2119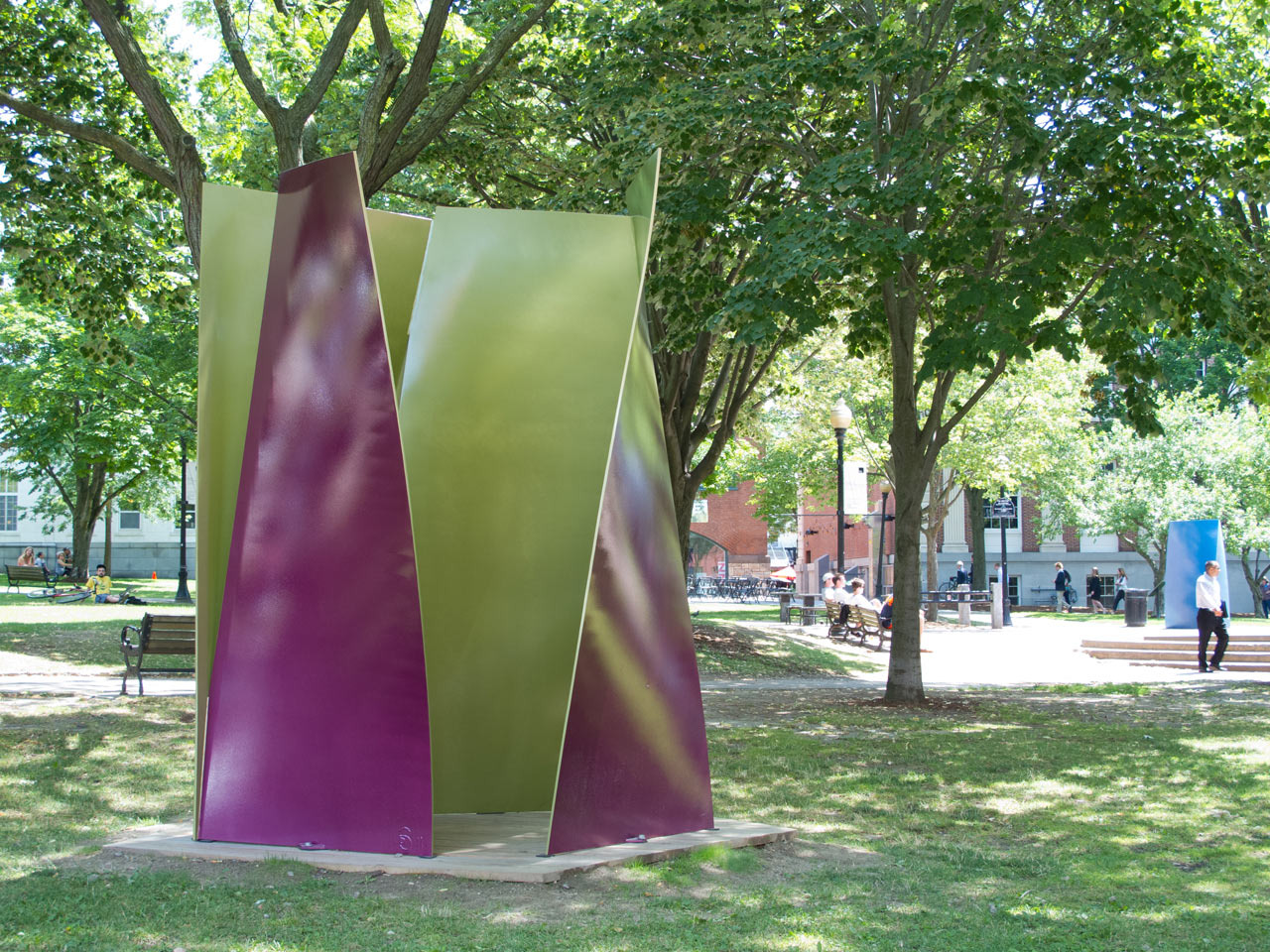 Rumba, 2012, 10' x 5' x 7'
This image shows "Rumba" sited in City Hall Park as part of a 2012 career retrospective sponsored by Burlington City Arts. The contrasting metallic colors give the piece energy and movement and contribute to its ambiguity – is it opening up or closing? The rumba is a four-step dance with a box-like movement. This piece is one of a series of works which are composed of twisted elements and reference various dances.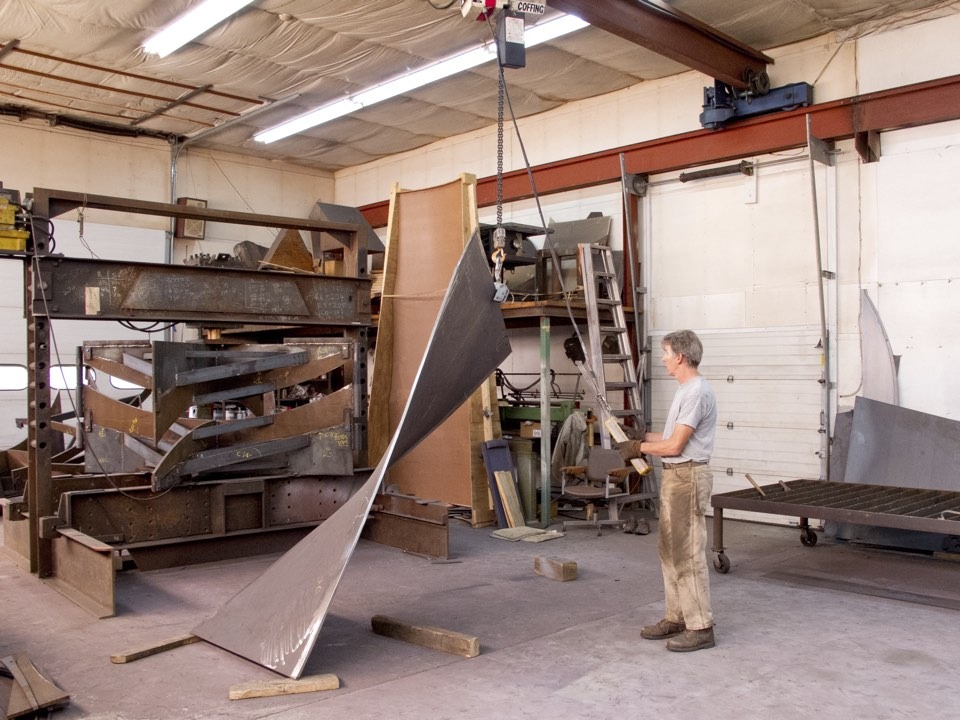 Before starting the actual fabrication, I had to design and build jigs which would transform the flat plates into twisted ones of various rotations. These were mounted in a hydraulic press of my own design and construction (in background).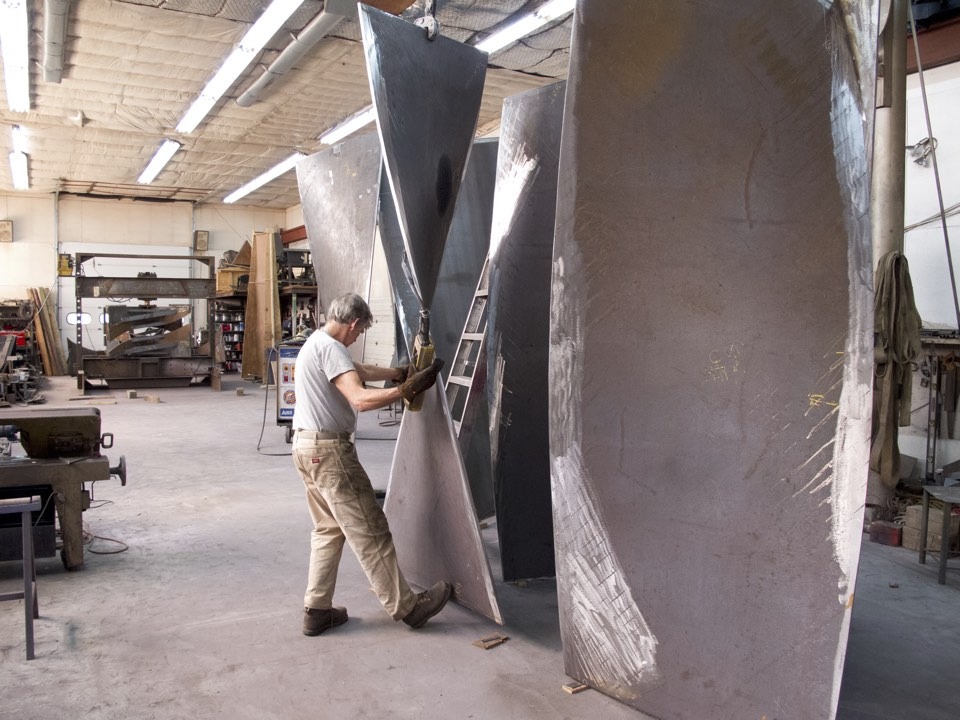 Fitting the parts together,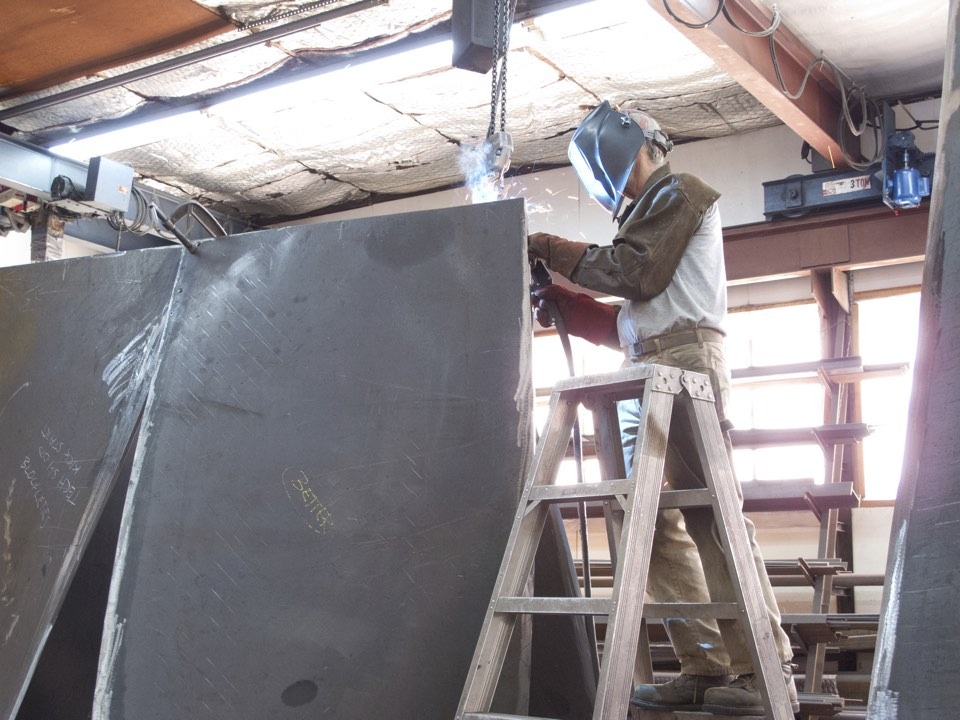 I then weld the joints as necessary. In this case the whole sculpture is one piece with no disconnecting joints.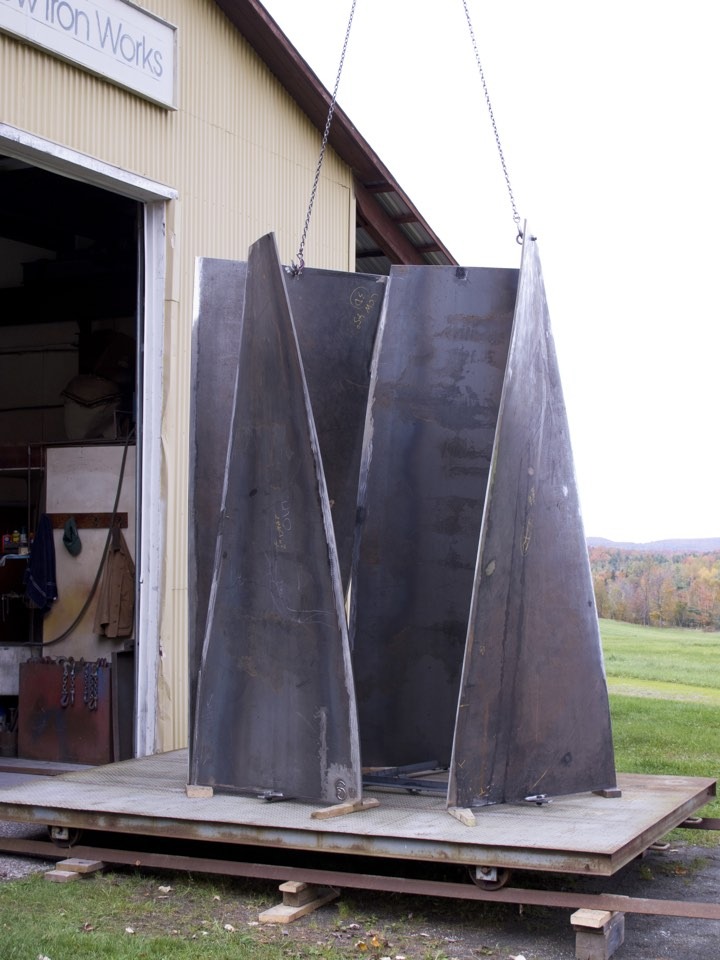 Now the work is moved outside for sandblast-cleaning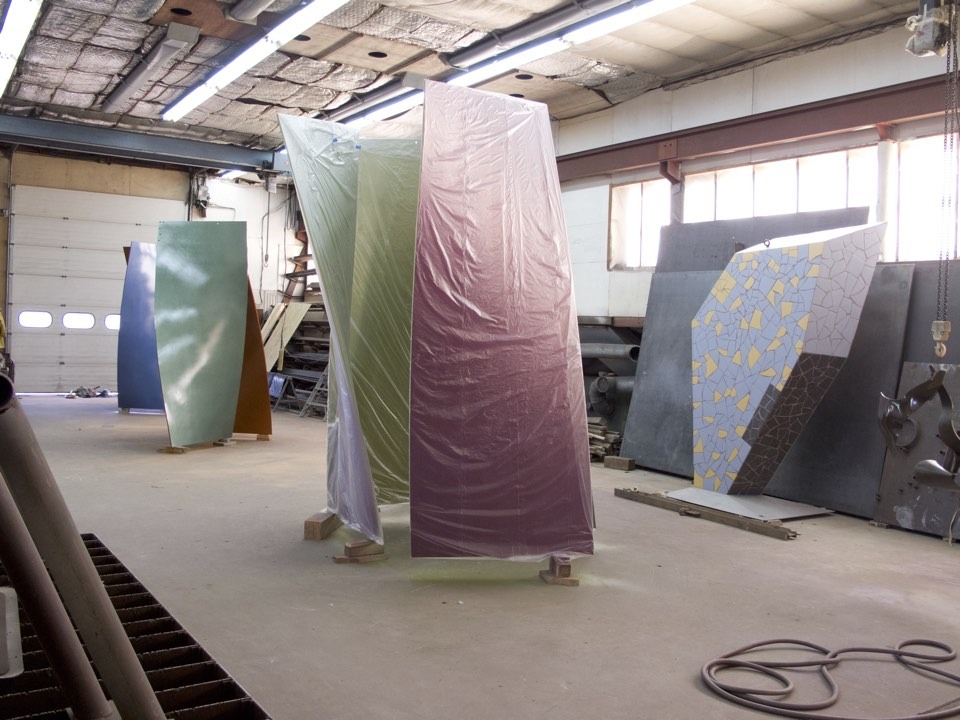 before coming back inside for painting.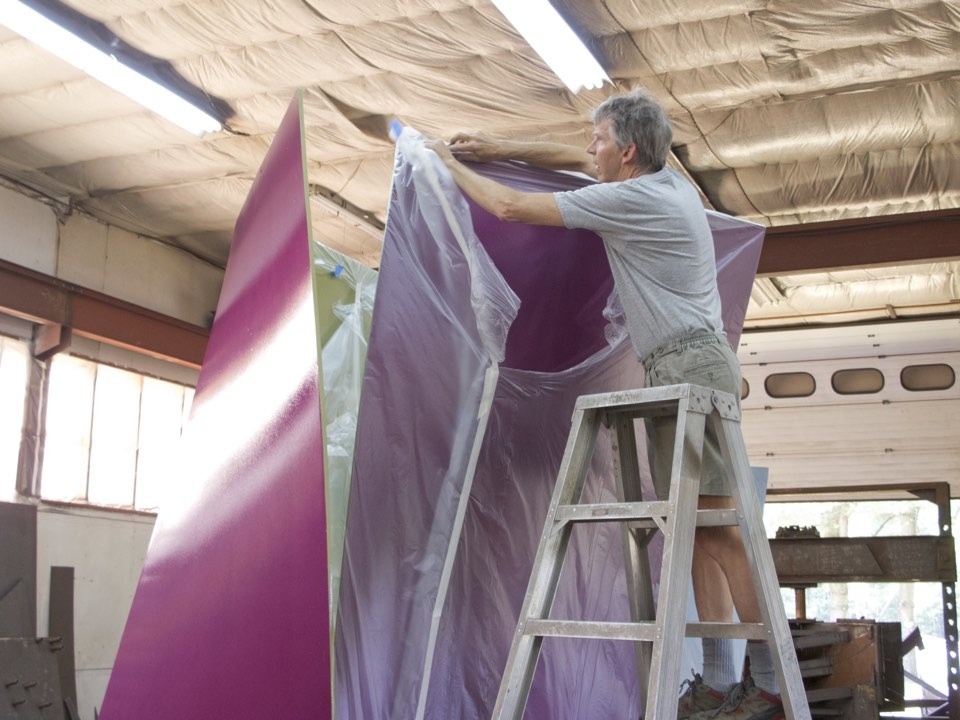 Though it may take days to mask sculptures being finished with multiple colors, it takes only minutes to unwrap them.
Send inquiry about Rumba.